As metro Phoenix home prices hit another record, it's not only first-time buyers looking for deals.
Move-up buyers are searching for the best values on bigger and pricier homes.
Phoenix's Arcadia area, north-central Scottsdale, Ahwatukee, south Tempe, Chandler and Gilbert are some of the Valley's most popular neighborhoods for move-up buyers. Prices in those areas have soared with demand.
The housing crash slowed upgrading for many buyers who couldn't sell their homes. But now that Valley home prices have recovered from the crash for most homeowners, more are ready to trade up.
Here are some areas quickly climbing in popularity with move-up buyers.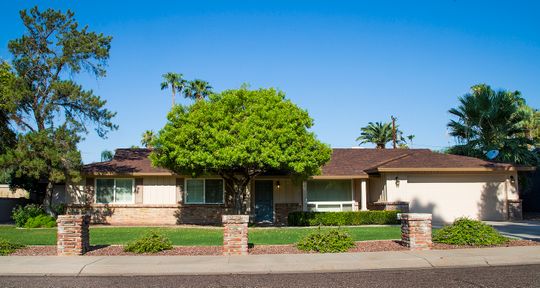 <p (photo:="" republic)
(Photo: Tom Tingle/The Republic)
North-central Phoenix
This popular neighborhood, also known as uptown, is drawing more families moving from Valley suburbs farther out.
The area is home to popular restaurants, historic and new homes, light rail and prestigious private high schools.
"We are seeing more people, particularly from the West Valley who want to move back to the central city for schools and jobs," said Bobby Lieb with HomeSmart Elite. "People are discovering great values in north-central, particularly compared to Arcadia."
North-central's median overall home price dipped about 1 percent to $545,000 in 2018, according to The Arizona Republic's Street Scout Home Values.
The Street Scout data comes from The Information Market, owned by the Arizona Regional Multiple Listing Service.