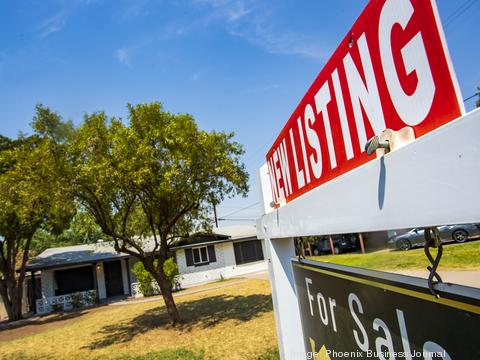 Foreclosure rates nationwide are at an all-time low at a time when evictions in metro Phoenix are starting to tick up.
In metro Phoenix, mortgages with mixed payments were 3% of all loans, and the serious delinquency rate was 2% in June — both below U.S. totals, according to CoreLogic's latest Loan Performance Insights report issued Sept. 14.
"Strong home price growth has lowered foreclosure risk in the local market," said Frank Nothaft, CoreLogic chief economist for CoreLogic.
In June, the federal foreclosure moratorium was extended once more through July 31 to provide homeowners additional time to get financially back on track.
However, that's a different story for renters, after the Supreme Court struck down a national ban on evictions reinstated by the Biden administration. The initial moratorium put in place in 2020 expired July 31.
Evictions in Maricopa County already are increasing as the moratorium on evictions has been lifted.
In August, 2,989 evictions were filed with the Maricopa County Justice Courts, an increase of 37.87% from August 2020, but well off from the 6,243 evictions filed in August 2019.
Scott Davis, who is in charge of communication and special projects for MCJC, said he's interested to see September filings, saying it may provide a better picture of how evictions may be trending.
"I would offer to pull data for what's happened thus far in September, but there are cycles throughout the month and eviction stats for only the first two weeks will not provide any illuminating intelligence," Davis said.
The monthly data is considered preliminary because it is a snapshot of a moving target, he said.
For example, when the current data set was compiled on Sept. 1, filings in the final one or two weeks of August may not have made it to court yet, so there is no judgment, writ or other information to report on those cases, Davis said.